Founded in 2006...
The focus is very much 'Active Holidays for Active people' and combining holidays with achievements.
ANDREA LIVINGSTON
Owner of WILDSIDE TRAVEL.
I have worked as a Travel Agent in the Retail Travel Industry now for 26 years. The last 19 of those have been in the Adventure Travel arena in both the office and escorting over 40 tours, the majority being WILDSIDE TRAVEL creations.
WILDSIDE TRAVEL was founded in 2006 as a boredom-buster for me to develop and escort my own travel itineraries. In 2010 I went solo and became a Travel Broker with my own unique brand. My first endeavour was the development of Guided Cycle touring in Samoa – offering the very first and very successful 15 day cycle tours over a 4 year period. Cycling is now a very established activity for visitors to Samoa. From this initiative came Event Travel Packages to the Samoa Seas Swim Series, Rarotonga Road Race, Niue Bike Rally, Road Cycle Tour of Samoa all of which have a fantastic following from Kiwis and Aussies alike. So the focus is very much 'Active Holidays for Active people' and combining holidays with achievements.
I'm a little unconventional, and much prefer to be gallivanting outdoors given half a chance. I enjoy Road Cycling, Mountain biking, pool or sea swimming, Kayaking, running trails and hiking the alps. Mildly competitive and always hopeful, this path has led to Adventure Racing, Multisport, Duathlon, Triathlon and Cycle Racing. Living in the Tasman Region these opportunities are endless and given this sort of background and experience, I have managed to attract a range of New Zealand's elite Multisporters and Adventure Racers as clients. These racers are travelling 3 or 4 times a year to high-profile races around the world. It is imperative I understand their racing needs when they travel and keep a tab on their next move should anything go astray. Offering Travel Services to these people is an absolute joy, and I struggle to call it work.
Aside from Wildside initiated tours, I like to keep my support going for a range of select holidays I think offer magical travel experiences, not necessarily huge physical challenges, but a uniqueness that can excite further adventures and like journeys. I am particularly fond of the featured Over 50's Walking holidays, Sail & Cycle programs in Croatia, Grass Roots touring in Cuba, Bike and paddle options throughout South East Asia, Cycling the back-country of Africa, Madagascar and Fiji or Mountain biking in North America. You can often find these featured on my site.
Having lived and worked on many foreign shores… I have slightly diverse tastes, can be a bit wacky and like nothing more than sharing this all with you! I hope one day you can join me for some 'travel less ordinary' and unique like-minded experiences.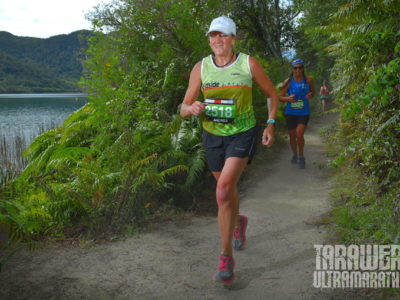 Active Holidays
Unique active holidays for a range of abilities.
Sports Events
Mix your holiday with an achievement.